Hosting:
gamingevolved.co.za
Visit GamingEvolved.co.za
Rating:

4.3

Price range:

$0.45 per slot

Slots:

50 - 100

Trial period:

There is trial version

Promo codes for GamingEvolved.co.za:
Server location of game hosting:

South Africa Johannesbourg

South Africa Cape town

Payment cycle:

1,3 months

Website languages:

English

More details about GamingEvolved.co.za
Payment methods:
Mod support:

All Mods Supported

1-Click Install & Update

Mod Manager GUI

Customer support:

Email

Ticket System

Live Chat

24/7 Support

Notes:

Backups

Fast Setup

Control panel:

TCAdmin

Cluster support:

Free
The only aim in Rust is to survive. To do this you will need to overcome struggles such as hunger, thirst and cold. Build a fire. Build a shelter. Kill animals for meat. Protect yourself from other players, and kill them for meat. Create alliances with other players and form a town. Whatever it takes to survive.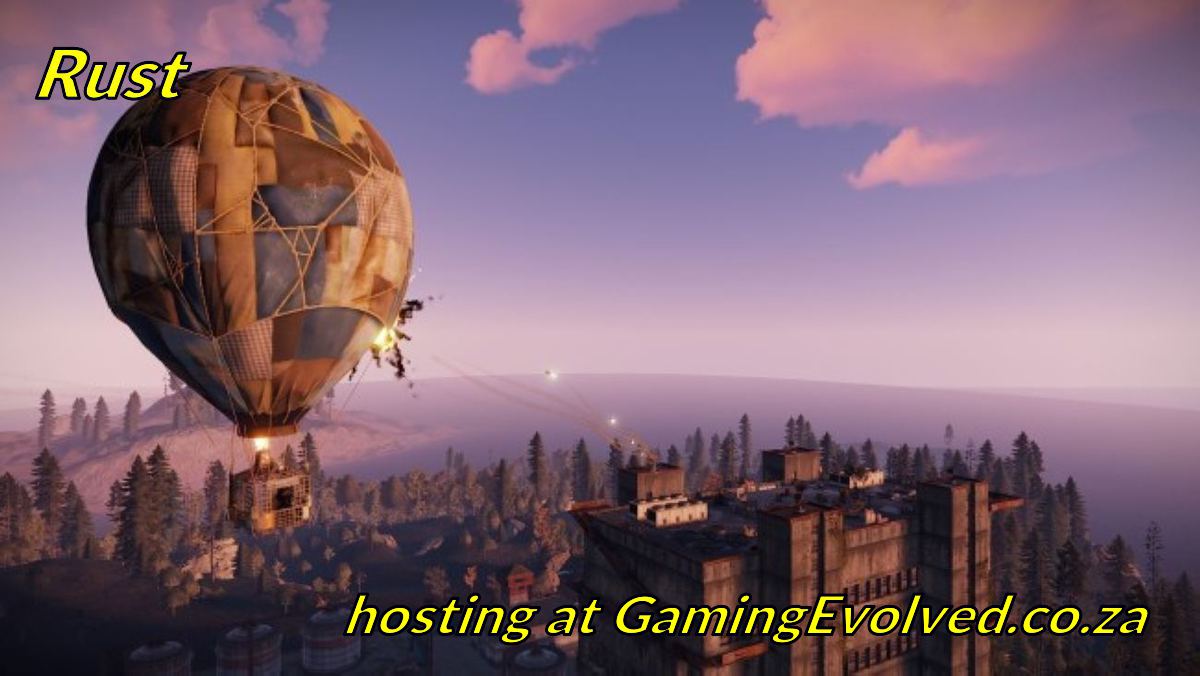 Last reviews about GamingEvolved.co.za:
Top notch service!
Top notch service, and always happy to help. Would not even look for a different service.

Leading SA
On-time. On-call. Value for money. Need I say more. With the expansion of hardware and locations in a-class data centers. Not much is left desired when renting a server from gaming evolved. 10/10.

This is the best host ever when I have…
This is the best host ever when I have a problem or need something he is always there to help no matter what even when it is d8fficult times I have phoned him late at night and he is always availible to help Thanx for the great service